Amazon Flex Waiting List – What New Driver Applicants Should Know?
By Rory Ackerman •  Updated: 09/09/22 •  7 min read
Amazon Flex can be one of the best options if you are looking for a part-time job or a side hustle similar to food delivery jobs. However, one thing you should be aware of is that the Amazon Flex waiting list can take weeks, or even months to get approved.
Let's not get discouraged by that fact alone, as there are many things you should know about the waitlist and the service itself. This guide will give you all the necessary details, so you can put the pieces together and start driving for Amazon Flex ASAP!
Key Takeaways
Drive in shifts and earn between $19-25/hr

Must be 21+ with your own car and a clean driving record

Waitlist is 2-15 weeks on average (up to 1 year)

Sept/Oct is the best time to apply because of the increased demand for drivers
What's Amazon Flex And How Does It Work?
Amazon Flex is a delivery service that gives you a chance to drive during a time that best suits your schedule. As a new driver, you'll be delivering the packages from Amazon warehouses to customers, and you'll earn more than the minimum hourly wage.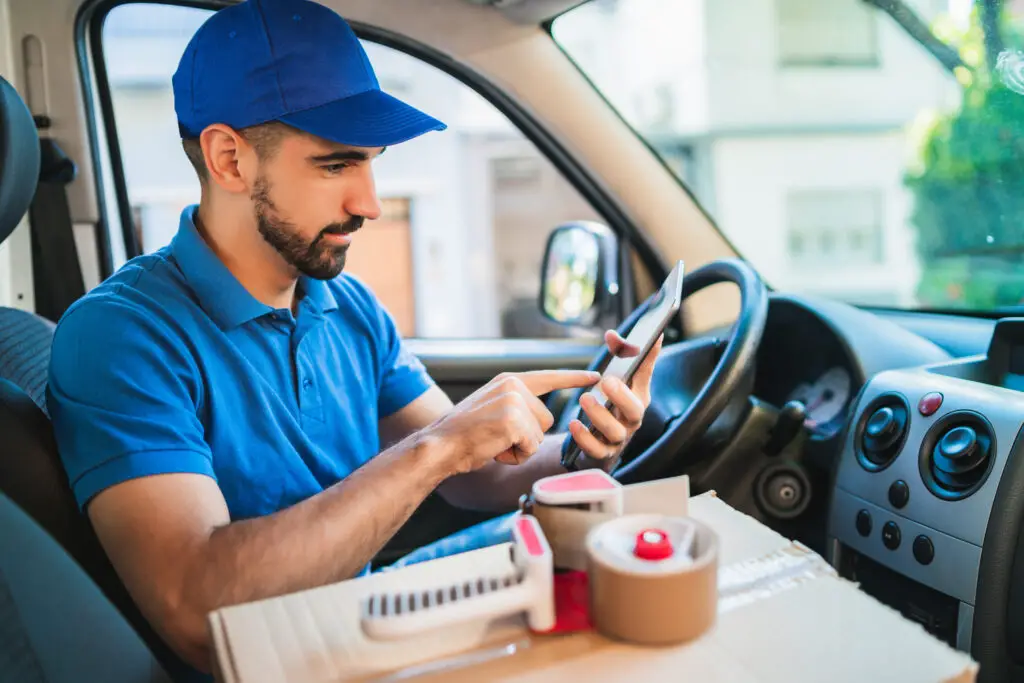 On top of that, there's a solid chance you'll also receive tips from the customers if you get to do Whole Foods deliveries, and Amazon lets you keep 100% of these! 
If you have previous experience doing part-time food delivery jobs, delivering packages will be very familiar to you already.
As one of Amazon's delivery partners, you can be your own boss and make your own schedule. The only thing required from the employer's side is that you'll have to work in blocks. It basically means you'll be doing 2-hour or 3-hour shifts, and earn an hourly wage between $19 and $25 on average.
However, applicants for the Amazon Flex driver positions often need to pass through the Amazon flex waiting list first. I know, it can seem like a huge inconvenience and it certainly won't boost your ambition. 
But, let me tell you – the Amazon Flex waiting list truly pays off once you get on the road and start delivering via the app.
Things You'll Need To Apply
Just like any other delivery service, you'll need to qualify for the driver position first before you get the job. Amazon Flex drivers are required to meet the following conditions to get started, or at least join the waitlist:
Minimum age of 21 

Clean background check

Clean driving history

Valid driver's license

4-door sedan, SUV or a van

Android or iOS phone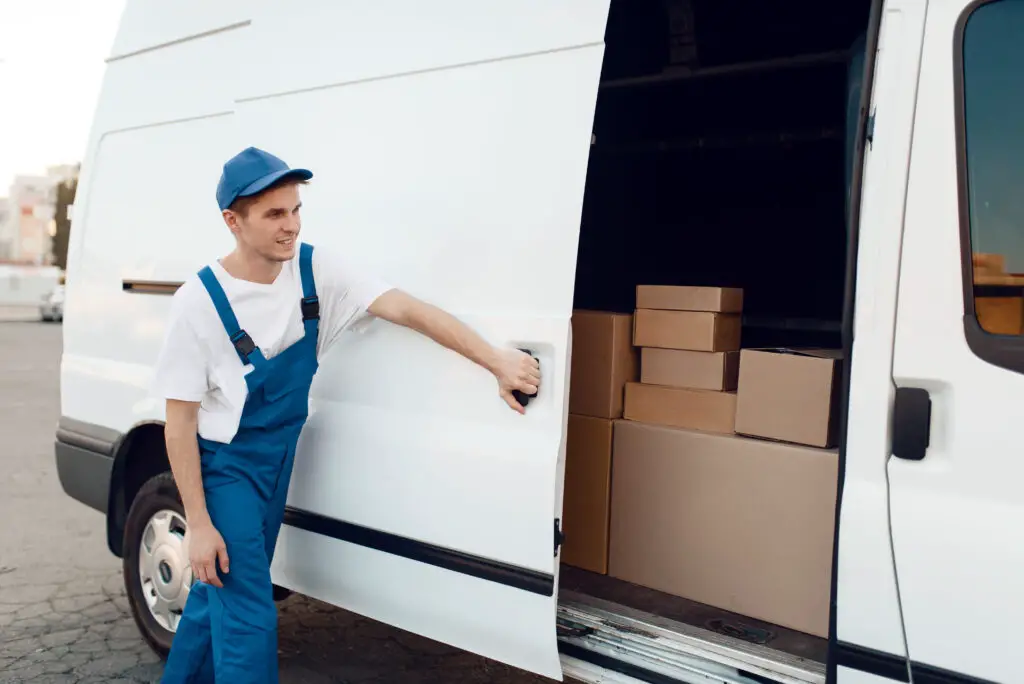 So, to reach the Amazon Flex waiting list, you'll need to qualify for all of these conditions. There's a high demand for Amazon Flex drivers overall, so you should make sure to comply with the vehicle type recommendation.
If you are driving a coupe or two-door car, you won't be able to qualify. The minimum requirement you'll need to meet is to have a four-door sedan, crossover, or an SUV. You'll need all the space you can get to carry the orders from a warehouse, as well as commercial auto insurance.
Another crucial thing is access to the Amazon Flex app. Just as with the other delivery apps, you need to have a smartphone to download the Amazon Flex app. Once you pass the requirements, you can go ahead and register as a new Amazon Flex driver!
So, What's The Catch With The Waitlist?
The thing is, there are thousands of current delivery drivers working for Amazon Flex, so earning your spot in the delivery team can be a difficult task. As a result, you might be stuck on the waitlist for 2 to 15 weeks on average.
You can contact Amazon Flex support to figure out when you can expect to be accepted, but the best way to be notified is to sign up with your email. This way, you'll get an email notification as soon as a free spot pops up, and you can take your first block shifts.
Getting to the waitlist is easy, the hard part is getting started afterward. You can register on the Amazon Flex website and fill out your application. Then, if you are going to be redirected to the waitlist, you'll receive a "Join Waitlist" notification.
If you are put on a waiting list, it means that the number of Amazon Flex drivers and package deliveries in your area has reached its limit. So, it all depends on the workload capacity, 
It's a possibility that you won't be approved right away due to a busy location, while applicants from another location might get approved easily. For instance, San Antonio, San Diego, and the San Francisco bay area could have a longer waiting period due to busy locations.
Best Time To Apply For Amazon Flex 
Amazon Flex is actively recruiting drivers in over 30 areas close to major cities, and there's increased demand during the holiday season. So, you might have the best chance of avoiding being stuck on the waitlist if you apply during the holiday season.
You should also note that you can't apply for an Amazon Flex driver position if you are already working in an Amazon warehouse. 
How Long Will You Remain On The Waitlist?
There's no certain way of telling how long the Amazon Flex waiting list will last. If there are too many drivers in your area, you might even be stuck on the waitlist for a year. On the other hand, if the demand in your area isn't that high, and there aren't many active drivers near your location, you can be accepted within two weeks.
You can always contact support to inquire about your status, and the best thing is – you can work for other platforms in the meantime! So, you can also apply for driver positions at delivery companies and other apps. You don't have to work exclusively for Amazon Flex, so that's where those block shifts we've mentioned come in handy.
Moving On After Being Approved
Once you receive an approval notification, your days of being stuck on the Amazon Flex waiting list are over! You can proceed by using the app to select your delivery blocks and start working on delivery gigs near you.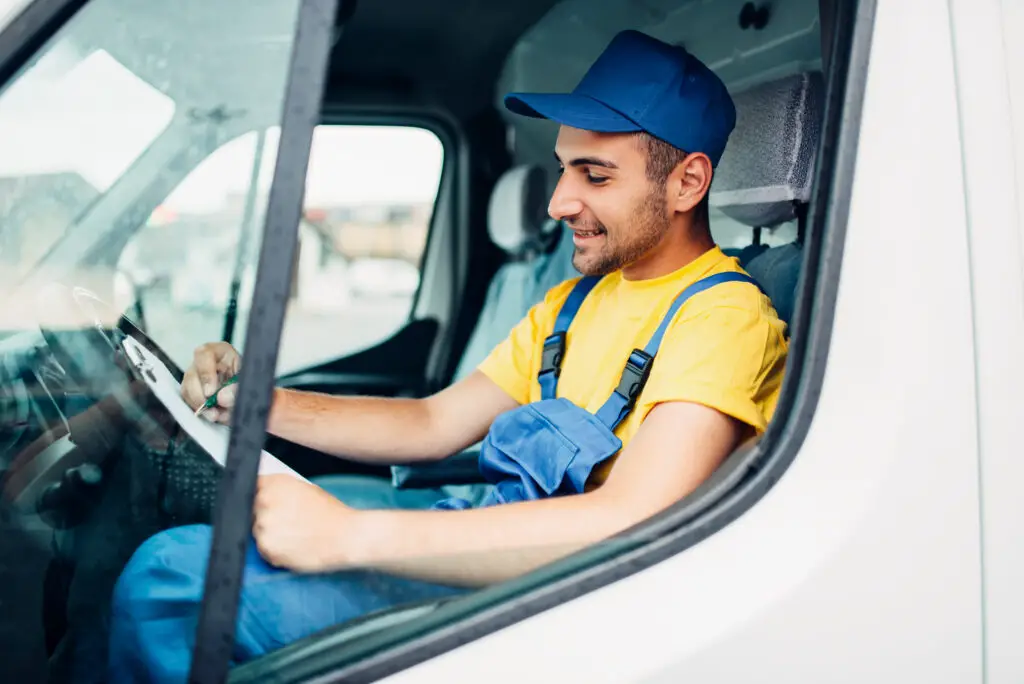 Drivers that are accepted act as delivery partners, so you'll be working as an independent contractor. The best thing is – you won't have to limit yourself in terms of working hours and schedule.
You can pick up delivery gigs from the app as it suits you the best. The only downside is that Amazon determines the time frame for deliveries. For instance, you'll be given two hours to complete a certain amount of deliveries near you, but the traffic and driving conditions could result in difficulties to complete the delivery on time.
Amazon still pays you by the hour, so make sure to pick your deliveries wisely. 
Final Thoughts
Overall, this guide should at least get you on the right track when it comes to the Amazon Flex waiting list. It's a side gig that can even develop into a full-time job, but you should equip yourself with patience until then.
If there are too many drivers in your area, you'll have to wait on the list for a bit longer. Still, you can work for multiple delivery companies like DoorDash or Uber as you wait to become one of the Amazon Flex drivers. After that, it's only a matter of time before you'll pick up regular 3-hour block shifts that can earn you as much as $75 per shift.
Frequently Asked Questions (FAQ):
How long does the Amazon Flex waiting list take?
It's impossible to say for sure, but the Amazon Flex waiting list takes 2 to 15 weeks on average for you to get approved. It all depends on the delivery zone you are in since you'll have to wait a bit longer if there are too many active drivers in your zone.
Why is the Amazon Flex waiting list taking so long?
You might be stuck on the Amazon Flex waiting list if there's little or no demand for drivers in your zone currently. However, even if you are in one of the busiest delivery zones, you should get approved in a couple of months to one year at most.
So, make sure you have enough determination when applying, and try and find some other gigs in the meantime before you get accepted.
How much can you work per week while doing Amazon Flex?
You can work as much as 40 hours per week after getting off the Amazon Flex waiting list. Amazon Flex doesn't limit the current delivery drivers in terms of weekly assignments, so it all depends on the routes and blocks you pick.
How often does Amazon Flex pay?
Once you get off the Amazon Flex waiting list, you can start receiving payments every Tuesday and Friday. So, you'll have a chance to get two payments every week, making Amazon Flex perfect for those in a hurry to receive the funds.
Rory Ackerman
Hi, I'm Rory! I've worked in the banking industry for quite some time and wanted to help provide my expertise with all things credit related. In my spare time I like to play video games and collect sports cards.