Can A Refund Be Made To a Different Credit Card?
By Bruce Boswell •  Updated: 12/14/21 •  6 min read
We've all been there, you saw a product online. You liked a product online. You ordered a product online. The product arrives. The product is no longer what you remember and looks completely different.
You want a refund. Like I said we've all been in the exact same boat. If you've used a debit card for this transaction you may find yourself waiting up to 2 weeks before your refund is made available to you. If you happen to use a credit card the refund will apply credit to your account.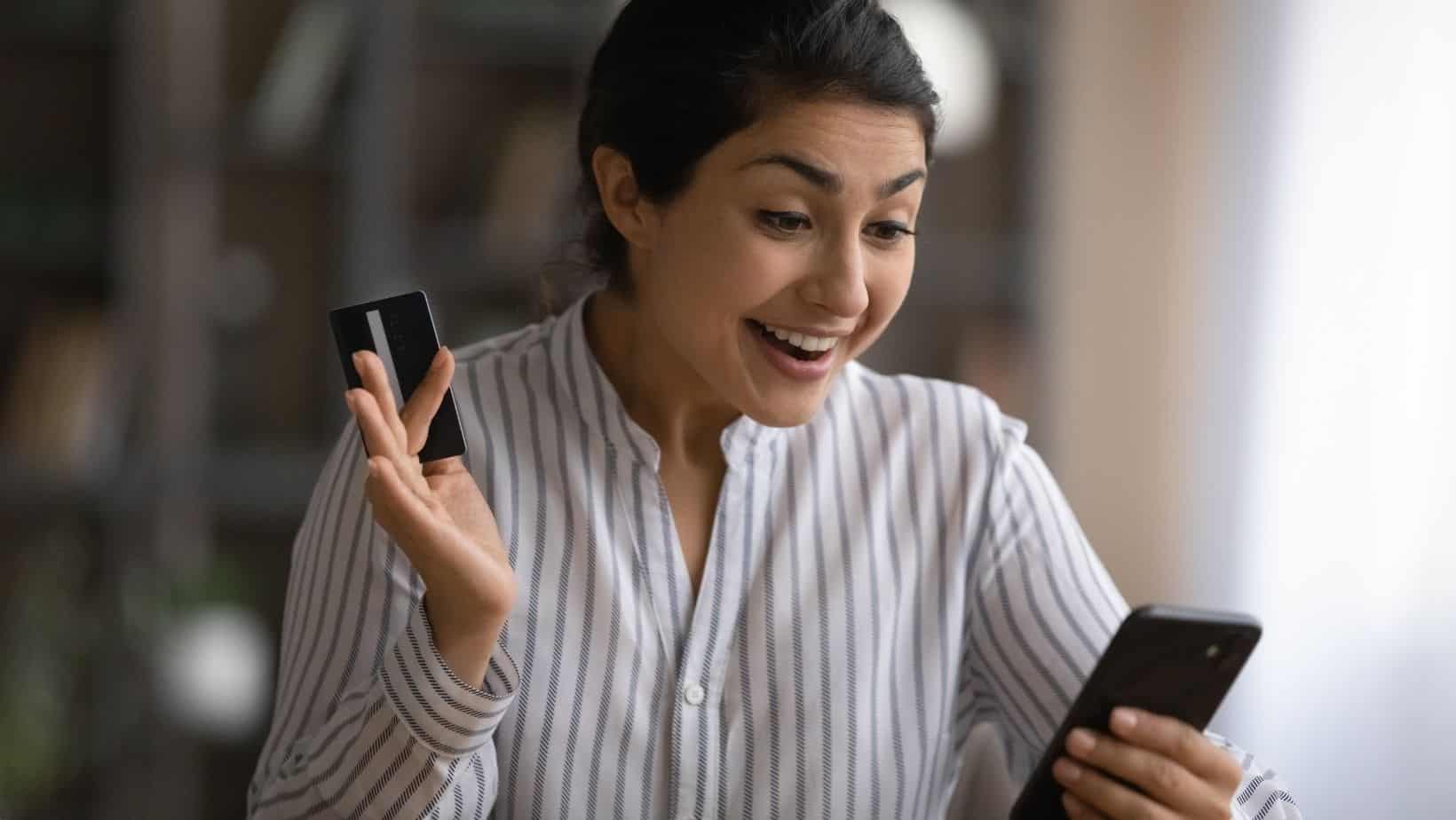 Waiting for a refund is a very frustrating process, if you're like me you may find yourself asking, "How come it takes two seconds for them to take my money but then a couple days to give it back?" Well technically you're right however, if you've used a credit card to make the purchase was it really your money in the first place? 
It is a legal requirement that the card that you made the transaction with is the card that is in fact refunded. The reason for this is because it's not actually your money that you have used. So if you have tried to refund a different card this is why, you'd essentially be requesting money from an issuer that never lent you the money in the first place. 
Credit Refund
To fully understand how a refund works when you have used a credit card you should be aware that during this there are two different companies that are being involved during a transaction made with a credit card. The issuer and the network.
The issuer is the financial institute that gives out credit cards and loan users the money to complete a purchase, while the credit card networks are the actual companies that process the entire transaction.
They do this by electronically sending the money from the issuer to the merchant. It's quite simple really, when you use a credit card to purchase an item, what will happen is the merchant you have made the purchase from will request payment from your card issuer who will then essentially buy the item for you and bill you at the end of the month where you have to make your payment. 
Now this is exactly how it works when you are returning a product that you have bought, but essentially the other way around. When a merchant issues a refund the money doesn't immediately appear in your account, this is why merchants will often refuse to give you a cash refund for anything you may have bought with a credit card.
What they will do instead is inform your credit card company that you need a refund, it is then the card issuer who will refund your account, because you used their money in the first place to purchase the item or items. 
How Long?
It really can be infuriating waiting for a refund to appear in your account, whether that be from a credit card or a debit card, the process is in general an irritating time period.
There are a number of reasons why it takes a few days or maybe longer to receive a refund, it may not even be due to the card issuer, it could be the merchants return policy that is making it take the extra few days than you originally expected.
The easiest way to find out how long it should take based on the merchants return policy is to give their website a quick check and the information should be made available to you.
The longest return policy is normally when you mail back a product to the retailer for your return simply because it could take a few days before the retailer even receives the unwanted product before they even start the refund process.
It may be a quicker approach if you physically return the product yourself instead of waiting for the postal service to deliver it.
However, doing this you will still be waiting for the actual refund will take a few days even if the retailer refunds you there and then. 
Does A Refund Impact Your Credit?
A refund will not directly affect your credit, however it will appear on your account as credit available, you will still need to make your monthly payment and if you fail to do that will then impact your credit score as late fees can include high interest rates which are dependent on your creditor.
If you happen to make a purchase and haven't paid the balance when your statement arrives and you then decide that you want to return the item you will be at fault for any interest that may have appeared during this process.
Any item you get refunded will not impact any interest rates that have risen if you haven't made your payments.
In Summary
It is a legal requirement that the card used for your purchase is the card that gets refunded. It can take a few days to receive your refund however, if you've made an online purchase you should be able to call your creditor and they can tell you if you have or haven't been refunded yet as it may just not have appeared on your account yet.
It depends on how you have made the transaction to determine the speed of a refund, online is always quicker than in person. If you have paid by mail check then you will be waiting for the amount of time it takes to physically process all of the information.
This is affected by whether or not they have received it in the post yet. It is also important to know that just because you are waiting for a refund to your credit card that you still have to make your monthly payments, if you haven't made your monthly payment it will incur interest which will only rise the longer you don't pay, so be aware. 
Bruce Boswell
Bruce Boswell enjoys researching and writing about all things related to investing and saving money. Whenever he has a chance, Bruce loves travelling all around the world with his wife and trying new foods.