The Best Credit Restoration Options And Programs
By Rory Ackerman •  Updated: 09/09/22 •  10 min read
Bad credit is a huge deal-breaker when applying for mortgages or even short-term loans. And while there are some things you can do on your own to improve your rating, using a credit restoration service might be something you'll need to consider.
However, you should be careful not to fall for a credit repair scam by choosing a shady credit restoration company. 
Follow along as we go over the important processes of credit repair, things to look for, and also things you'll want to avoid.
How Does Credit Restoration Work?
To avoid credit repair scams, it's first crucial that you know how the credit restoration process works. Essentially, it's the same as credit repair, only the term "credit restoration" is mostly used by credit restoration companies.
They offer the service of handling any disputes based on negative information in your credit report that shouldn't be there in the first place. This is just one technique used in the credit repair process. 
A credit restoration company will examine your reports for any item that could be disputed. It's especially useful in case you have a hard pull listed that you didn't authorize, or similar inquiries on your credit report.
The important thing you should note is that credit restoration companies don't offer services to improve your credit score although an increase will be a nice bonus. 
They rather offer to fix the issues in your credit report, negotiate with your creditors for lump-sum payments, and help you settle your debts with lower interest rates if possible.
These actions could turn your bad credit rating around, but it won't be an easy and swift process. That's why you can easily recognize the scam companies that promise you quick results and ask for upfront payments in return.
A legit credit restoration company will only charge you after the devised restoration plan is in place, and most of them even allow you to pay for their services over the next 6 months.
The Impact of the Fair Credit Reporting Act
The Fair Credit Reporting Act is a law that ensures fair and accurate use of credit report information. Other companies and lenders can't pull your reports without your permission or previous credit application. In case they try to pull your records leaving a hard inquiry mark on your report without permission, you can dispute the listing due to this legal act.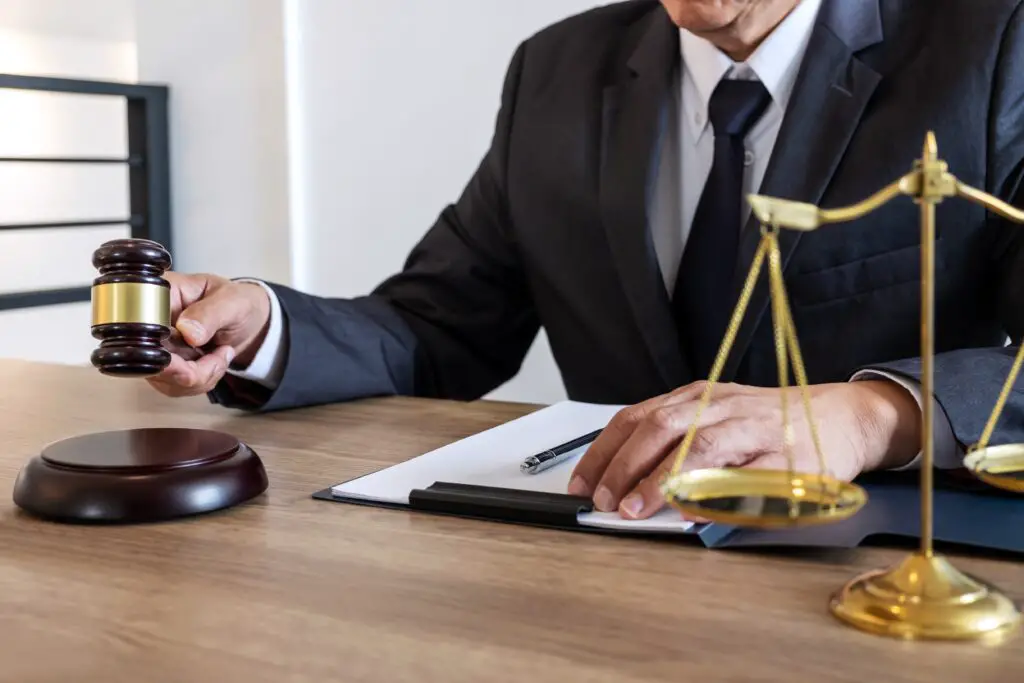 The limited access to your credit history for some lenders is also ensured with the reporting act. Most importantly, the credit bureaus are obligated to delete all disputable information in your credit report once the credit restoration agencies point out such items.
This act ensures your chance of removing all the unauthorized inquiries on your credit report and gives you a fair and legal chance of credit repair.
Step By Step Credit Restoration
Before you even inquire about the best credit repair companies, you should know all about the credit restoration process. We'll lead you through it step by step, so you can find legitimate credit repair companies to work on fixing your bad credit.
1) Reviewing Negative Listings And Case Development
The essential first step that a credit repair company will make in the restoration process is to collect as much possible data on negative listings. This step will require your collaboration with the credit restoration company in collecting the details about the causes of negative items.
While building your case, the credit repair company will ask for your permission to compare your statements with the details in your credit report. If the circumstances that caused these inputs are disputable, the credit restoration agency will look into laws and regulations to find a way to start removing these items.
In other words, they will remove the negative information legally according to the regulations and the info from your credit reports. Once the credit repair companies build your case, they will interact directly with the credit bureaus in an effort to dispute the negative listings.
These include showing closed credit accounts as open, unauthorized hard inquiries, and debt settlement rates that are not in line with the arrangement you have with the creditor. All of these can drastically affect your credit score, so removing them from your report is a crucial first step.
2) Debt Settlement Negotiations
Credit repair organizations don't just deal with removing negative defaults from your report. They also take other steps to ensure that your credit rating has been completely restored, and the next step includes debt settlement negotiations.
Finding a legitimate credit repair company can help you get professional aid in settling existing debt. The agencies will interact with your creditors by submitting written correspondence to them.
In cases where you have unsettled delinquent debts, the agency will try to negotiate more beneficial repayment terms. For instance, they might be able to get your monthly payments with more convenient interest rates as part of a repayment program.
The important thing is for this information to reach the major credit reporting agencies. The info will be submitted to each credit bureau and will reflect positively on your credit reports as well because your monthly minimum payments do factor into your overall credit score.
Making a debt settlement plan can act as the main option for credit restoration since the listed info will be visible in your report. It will show in your favor as it states how you were willing to settle the debt and took the action with regular repayments in a new program.
3) Help You Increase Your Line Of Credit
Another way in which a credit repair organization can help you sort out your credit and restore it is with assistance in getting an increased line of credit. If your credit score is 500 or below, you won't be able to apply for a new credit card or increase the limit on an existing card.
Legitimate credit restoration companies will be able to work together with the credit card issuers to negotiate convenient terms for you. With a bit of luck and the expertise from the credit repair agencies, you should be able to get an extended line of credit.
Why is this relevant for your credit restoration? Well, having an increased line of credit also means that you'll reduce your credit utilization rate, which greatly affects your credit score.
You should use no more than 30% of your revolving credit, and having the bar raised can help you stay under that 30%. It's one of the legitimate credit repair services that you might not be able to pull off by yourself.
4) Credit Monitoring 
Another service that credit repair companies offer along with credit restoration is credit monitoring. Since the changes in your credit report might cause your credit score to drop, you can rely on the service of the same credit repair company to monitor your reports.
For a fee, they will alert you on monthly changes and act quickly to remove any negative listings on time, to prevent hurting your score. By acting at the right time, you can avoid the unpleasant situation of having bad credit again.
You don't have to rely on a credit repair agency for this method of credit restoration. You can also inquire with the major credit bureaus as they usually offer some sort of monitoring solution of their own. 
For instance, you can get Transunion credit monitoring for $20 per month and get any notifications about changes in your credit report.
Also, Transunion will notify you of every change in your credit report, so you can have a detailed overview of your current credit history. Likewise, you can also find a similar service from the other two main credit bureaus, Equifax and Experian.
5) Making A Credit Repair Plan
We've already discussed the initial services of a credit restoration company – dealing with negative listings, debt settlement negotiating, and extending a line of credit in your favor. However, credit repair organizations also offer you the chance to prepare a credit restoration plan and monthly budget.
A credit repair agency might help you to make a budgeting plan that will help cut down the monthly costs and manage debt repayments on time. Also, they might even offer a free consultation to get you on the right track with the credit restoration.
You can also try using credit repair software, although we recommend discussing your situation with professionals. 
Having a budget plan in place can help you maintain a good credit score after repairing it.
Credit Repair Companies VS Credit Counseling
You might have heard about the credit counseling agencies that help you maintain a positive credit score. A credit repair service is different from a counseling service since they deal with debt settlement and removing negative inquiries.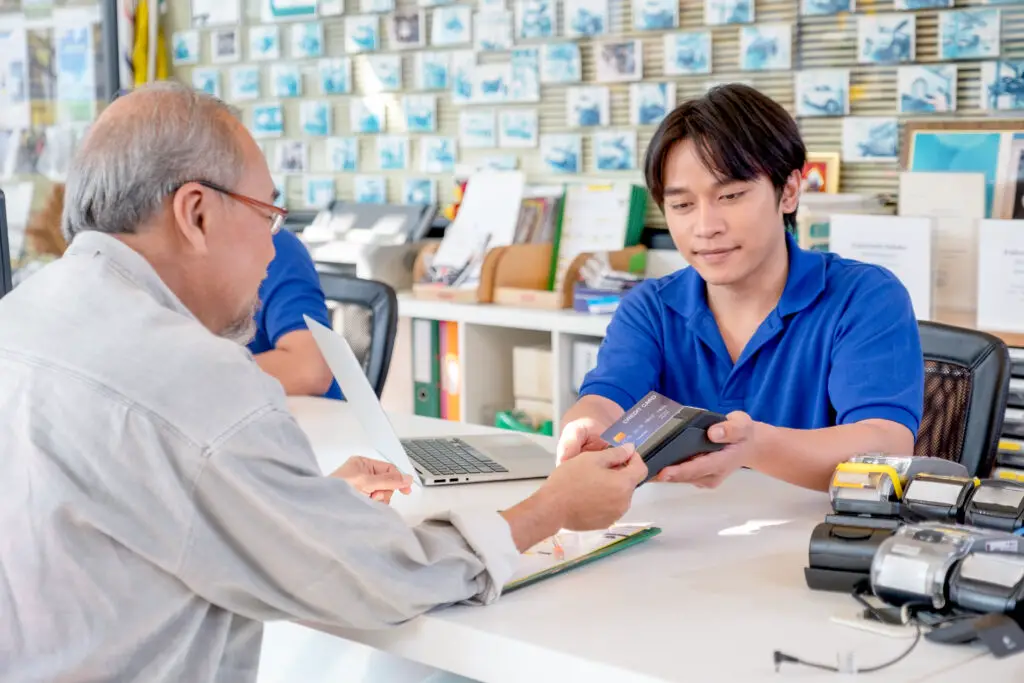 On the other hand, a counseling service helps you make a monthly budget and gives you tips on how you can maintain your credit score and avoid getting into too much debt. Most of these companies offer free credit consultations that you can try out before you sign up for their paid services.
These programs are also useful as they consult you on debt consolidation and management, apply for new credit, and can even discuss monthly budget planning. 
Going with a credit restoration company is better when you need to focus on credit repair, and credit counseling services could come in handy later on to preserve your credit score.
Credit Restoration Services – Is It Worth It?
While a credit repair company has all the knowledge and expertise in making your current situation better, it might not always be worth it. If you are in too much debt, paying an additional monthly fee to the credit repair company might not be the best idea.
Especially if you have some basic knowledge of credit reports and the credit repair industry, you could implement most of the listed tactics yourself.
The most important thing is that you have the right to request a copy of your credit report from any of the three major credit bureaus once a year. It's a decent starting point that takes no additional investment from your end and you can move on from there and decide if perhaps there are some things you could handle on your own.
However, if you are not sure that you have enough knowledge to properly handle your credit repair on your own, there are many credit repair companies with affordable monthly prices that you can use.
Getting Your Credit Report – DIY Credit Restoration
If you want to try credit restoration on your own without the help of a credit repair company, you can start by taking a look at your free credit report. It's best to get all three copies from the major bureaus and compare the inquiries and ratings.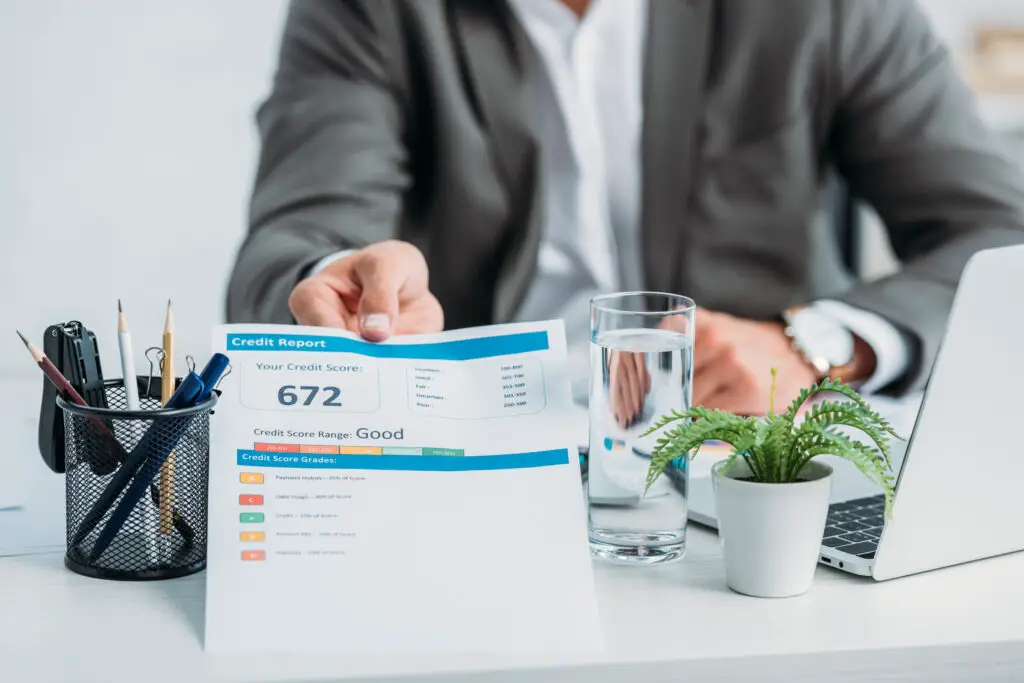 Taking a look at your credit report will tell you exactly which steps you need to take to improve your credit score. 
You might be able to extend your line of credit without having to rely on credit repair companies, and you can contact the credit bureaus to dispute negative listings without an intermediary. 
In this case, you still might want to seek some legal advice when assembling the dispute letters regarding the contents of the letter.
Final Thoughts
Relying on credit repair services to restore your credit rating might not be the most affordable move for everyone, but it's sometimes the only way to get it done. If your score is below 500, you might need a bit of professional help to get your credit line extended or debt settled.
Using reputable credit repair services will also indicate to your creditors that you've taken the necessary steps to improve your credit situation and restore it to an optimal level.
Frequently Asked Questions (FAQ):
What does credit restoration mean?
Credit restoration or credit repair is a way of improving bad credit above FICO 600 by erasing the negative listings from your credit report and discussing debt settlement with your creditors. It can be done by credit repair companies, or if you're feeling froggy you can handle some of it on your own.
Is it worth it to use credit repair companies?
Relying on a credit repair company to restore your credit score can be both a good and a bad thing. Some things that might turn you off are numerous scam companies and high monthly fees for using credit repair services. On the other hand, their influence might be crucial in your mission to restore your credit score.
What's the benefit of regulations like the credit repair organizations act?
The credit repair organizations act and fair credit reporting act can serve you in credit repair as they guarantee fair credit reporting and serve as consumer protection in terms of regulating credit repair companies. This is ensured by the Credit Repair Organizations Act which regulates the work of credit repair organizations. It prevents the possibility of fraud including charging large fees without pre-arrangement or using the consumer's info and credit cards without authorization.
Rory Ackerman
Hi, I'm Rory! I've worked in the banking industry for quite some time and wanted to help provide my expertise with all things credit related. In my spare time I like to play video games and collect sports cards.