Does Billing Address Have To Match Credit Card?
By Bruce Boswell •  Updated: 12/14/21 •  6 min read
If you've ever ordered something online, you'll know that when it's time to pay – you're often asked for the same details. Your name, your address and zip code, your date of birth, your credit card details and then your billing address. 
If you're buying something using a friend's account and you wish to use your credit card as a one off payment method – their billing address will appear and you might wonder to yourself – does it matter if I don't alter the billing address? Will the payment still go through as normal?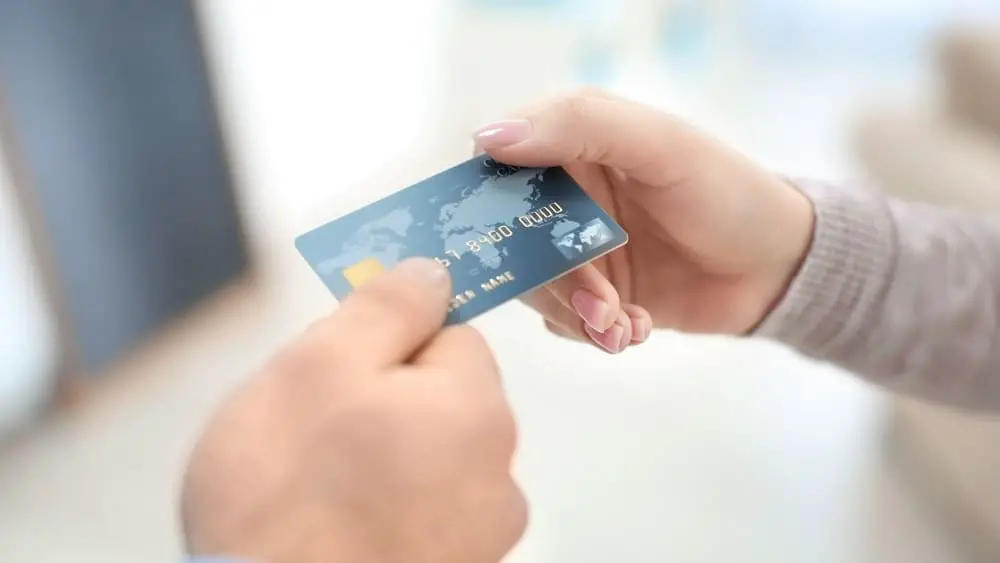 We're going to answer these questions for you along with some other handy bits of information. So, let's get started – does your billing address have to match your credit card?
Why Am I Asked For A Billing Address Anyway?
A billing address is a way for companies to verify the purchase. It's the best way to authorize a payment and can detect fraudulent transactions. It's also the address that the company might send an invoice or receipts or other documents and statements. 
A method known as the Address Verification System (often shortened to AVS) is used in fraud prevention. It'll try and match the billing address provided with the billing address you've registered with your chosen credit card payment. 
You'll notice that if you look at your credit card, you'll see that no address or Zip code is printed on it. So, if your credit card is stolen and somebody attempts to make a purchase online – assuming they do not know your home address, they will use a false billing address.
When this arises, the credit card company will question whether this is a genuine purchase or whether fraud is being committed. 
It is imperative that if you move address, you must contact your credit card company (along with any other bank you may have an account with). Similarly, it is important that you alter the billing address if you plan to purchase something with your credit card on someone else's account (such as Uber or Apple). 
What Is A Shipping Address?
It is crucial to understand the difference between a billing address and a shipping address. A shipping address is effectively where you want a product to be delivered. For example, if you've purchased something via Amazon and you want it sent to your work address, the shipping address would have to be changed from your home address to your work.
However, assuming you're using your personal credit card to make the payment – the billing address must remain as your home address. Whatever address the card you're using has registered to it will be the billing address you must use.
How Can I Change My Billing Address If I Move?
There are normally a few ways to do this but it will depend on who you have a credit card with. Typically, you can login to your online credit card account and access your personal settings.
From there, you can normally change your billing address, work details and contact information. In some circumstances, the credit card company may wish to verify these changes. They may contact you via telephone or send a verification task (such as one time PIN codes). 
Another method is to look at your credit card and contact the number that is usually found on the back. The credit card company may wish to verify your identity on the phone by asking a number of questions.
If you took out a credit card recently, your account may have a series of secret questions and answers such as "mother's maiden name". Assuming that you pass these security checks, your credit card company will complete the changes as directed. 
A final method is to seek out your closest store and change your details within. This is normally easier if you've taken out a credit card with your bank, as the stores tend to be in a huge number of locations and normally you'll find somewhere local.
Once again, you may be asked to verify your identity. As you're in person, you can normally expect to be asked for your drivers license or other acceptable form of identification. So remember to take these things with you. 
What Happens If My Billing Address Does Not Match My Credit Card?
What exactly happens will differ depending on what purchase you're attempting to make and what company or bank has issued you with a credit card. Typically, you might find that the online order has been entirely cancelled or you are shown an error message such as "payment declined" or "there was a problem with your payment". 
In other situations, your credit card company might pop up with a verification task such as sending a message to your cell phone with a unique code to enter to continue with the purchase. Some credit card companies might even call you directly to inform you somebody is attempting to make a purchase on your credit card and ask you if this is a genuine transaction or not. 
How Do I Know If My Billing Address Is Correct?
Much like the advice on changing your billing address, you can access the same details and confirm them via your online account, by calling your credit card supplier or going in store.
However, another method is to access your credit report via a credit reference agency (such as Equifax). Check your personal details on there and raise any incorrect information immediately to the credit reference agency, as incorrect information can lead to poor credit or a mark on your report. 
What To Remember 
Ensuring your billing address is correct and matches on your credit report, bank statements and credit card statements is crucial. Failure to change the billing address can lead to problems with online purchases and in some extreme circumstances, your credit card might be temporarily cancelled until the company can verify your identity and current billing address. Everything is set up to help prevent fraud!
Bruce Boswell
Bruce Boswell enjoys researching and writing about all things related to investing and saving money. Whenever he has a chance, Bruce loves travelling all around the world with his wife and trying new foods.