How Long Should You Wait Between Applying For Credit Cards?
By Bruce Boswell •  Updated: 12/14/21 •  6 min read
Are you in the market for a new credit card and want to know if you need to wait before applying for a new one? Perhaps you have heard that you should leave a gap between credit card applications and want to know if it's true?
Or maybe you are curious and want to know more about credit card applications? Whatever the reason might be, we have the answer for you!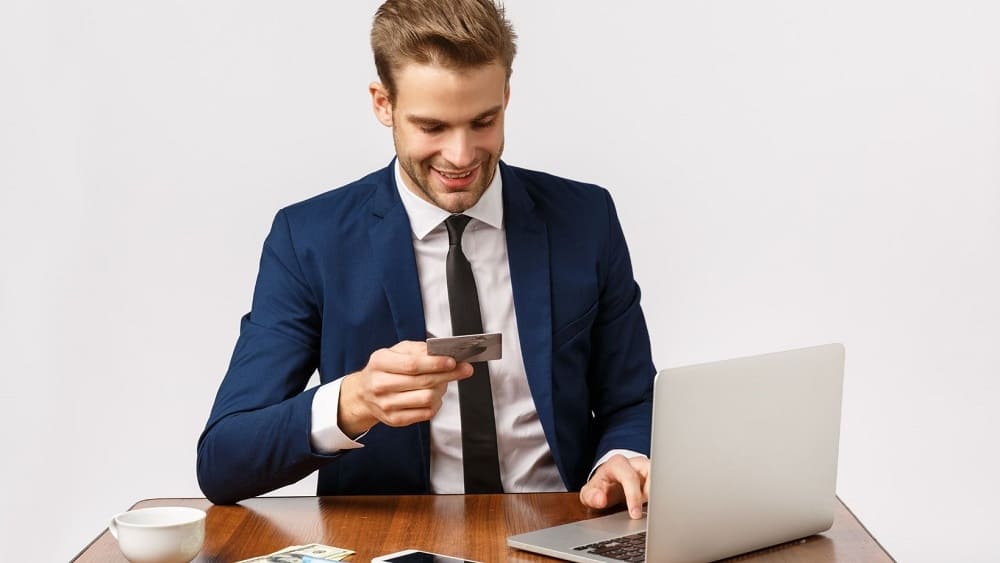 When it comes to credit cards, we know that it isn't often you get the first credit card you apply for. Often, we find ourselves needing to apply for a few different ones, often with different interest rates or offers before we are accepted. 
But rumors are flying about that applying for too many credit cards close together is bad and can damage your credit score. Often, this can be confusing and leave many of us stressed, worried, and with no new credit card when we need it most. 
So we are here today to provide you with all the help and answers that you need. Keep reading to find out how long you should wait between applying for credit cards and everything else you need to know about the process!
How Long Should You Wait Between Applying For Credit Cards?
Let's dive straight into it! When applying for a credit card, there is no set time frame rule. No website or application form is going to crash if it's your second application of the day. There is no limit to the number of credit cards you can apply for.
However, we recommend leaving 90 days or three months in between your applications. Where possible leave up to a full six months before applying for a new credit card, meaning you can apply for two new credit cards a year if you wish. 
So why should you leave a gap between your applications? Well, doing so can increase your chances of getting approved for your credit card! It will help to protect your credit score too and ensure that it doesn't get negatively impacted. 
Every time you apply for a credit card, the lender will run a credit check on you. This check will determine if you are approved for the card or not and looks at your credit score, among other things like your income.
When a credit check is run by these lenders, it stays on your credit report. These can stay on your report for up to 12 months and will be visible to other lenders checking your score. 
So if you apply for a lot of credit cards, say a few in one day, then they will be on display for all lenders to see. This can be concerning, as it suggests to lenders that you are looking for a lot of money, and they can question how you could pay it back.
And the more searches you do, it can bring down your credit score, limiting your chances of securing future credit cards or other loans. 
Allowing some time between them suggests that you aren't desperate for money and offers some time for previous checks to disappear from your credit score.
Although you might need the money straight away, it's best to wait for a credit card application to be approved or rejected, and allow some time before applying for your next credit card. 
How Long Does A Credit Card Application Process Take?
The credit card application process varies depending on the company and the way you apply. Typically, online applications are the quickest and can be completed in minutes! Paper applications or those applying via appointments at banks or other lenders can take a little longer to complete. 
The processing time will vary, with some lenders approving you within minutes or the same day, and others taking up to ten days to give you a final answer.
Don't worry if it takes a little longer before you find out if you are approved or not, it could be that there are lots of applications or that your application has undergone further checks. 
Often, when applying for your credit score, you will be told upfront how long you can expect the process to take and how the lender will contact you. You might need to wait for a letter in the mail, or you might be told that day by email or text.
You will then need to wait for your credit card to arrive before you can start to use it. If you take out a virtual card like an Apple credit card, then usually it will be available to use the same day your application is approved!
Be sure to check the application process and its timings before applying for the card.
Are There Card Application Restrictions? 
Now, as we said earlier, there aren't restrictions as to how many credit cards you can apply for. But there are some out there that you should be aware of. Capital One, for example, doesn't accept credit cards unless it has been six months since you last took out a credit card.
So while you can still apply for the card, you are likely to be rejected since not enough time has passed between applications. 
Not all lenders have these policies, so it's worth checking the fine print before applying. There's no point in taking the time to fill out the application if it's going to be rejected because there isn't enough time between applications.
Lenders will advertise if this is in place, but don't be afraid to ask the question too. When applying for a credit card, it's always best to get as much information as possible beforehand for a smooth application. 
Final thoughts 
And just like that, we have come to the end of our credit card journey today. As you can see, while most credit cards don't come with restrictions, it's best to wait between three to six months between applications to ensure that your credit score is not impacted.
Don't forget to read the fine print of any application to know what you are applying for and to seek professional advice where needed. 
Bruce Boswell
Bruce Boswell enjoys researching and writing about all things related to investing and saving money. Whenever he has a chance, Bruce loves travelling all around the world with his wife and trying new foods.