How To Check Credit Score Without SSN?
By Rory Ackerman •  Updated: 08/05/22 •  8 min read
The first step that credit bureaus in the US make when building your credit score is to check and confirm your identity. While US citizens won't face any problems at this stage, if you are an international student or have just moved to the US, the bureaus will have a tougher task to compile your credit score without ssn numbers available.
You might not have a social security number at this point, and this can hurt your ability to check your credit score or apply for loans. So, it's worth a shot to consider alternative ways of identification, and you've come to just the right place! We'll consider the ways of checking your credit history even if you don't have an SSN, and also give you some tips on how you can build up your score.
Why Does An SSN Matter For Credit Score Checks?
So, the credit bureaus responsible for building your credit report need some personal information for identification. These pieces of info include your name, address, employment history, and social security number.
Things get much easier if you have an SSN, but that doesn't mean you can't check your credit scores or build up your rating without it. In essence, your SSN is used to pair the information from your credit accounts to your credit history.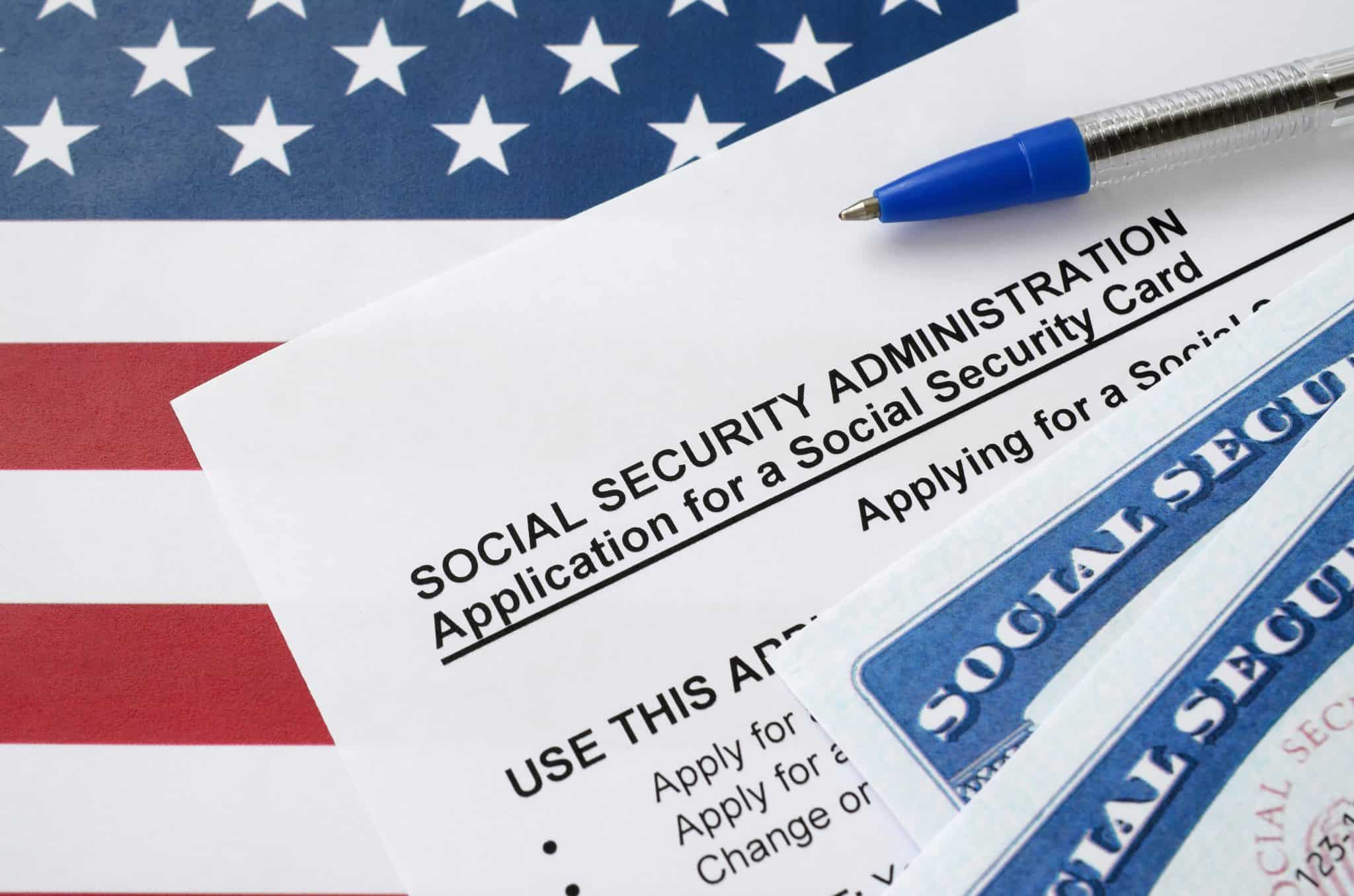 It's easier, faster, and more precise if you have a social security number. So, how can you check your score without it? It's simple, you just have to lean on other identification techniques that we'll discuss, and the need for an SSN doesn't even depend on credit bureaus entirely.
It also has to do with the specific lender once you are ready to apply for a loan. However, we'll leave that and the ways you can improve your score without an SSN for later. For now, let's discuss how you can check the score without it, and what better way to start than with a free annual credit report?
Get Your Free Annual Credit Report
If you want to take a look at your credit history and check your credit scores, the best way to start is from your credit report. You can get one free copy from the three major bureaus every year. So, you can either send a request to Experian, Equifax, TransUnion, or even all three of them.
However, having in mind that you don't have a social security number, you need to specify that in the request and submit other relevant information. With the absence of SSN, here are some of the main identification information you should provide to the bureaus:
Full name with middle name
Current address and list of previous addresses for the past 2 years
Any bank document in your name or insurance statement
With this information, the bureau can pair your name and details listed on a copy of a utility bill or bank statement to confirm your identity. However, you'll need an official government-issued document as well, so you'll also need to submit a copy of your ID.
Finally, there's one document that can replace your SSN when you make a request for a free credit report. It's the ITIN or your Individual Taxpayer Identification Number. 
How To Check Your Credit Scores With An ITIN?
The major credit bureaus will let you obtain a copy of your credit report and check your rating with an ITIN instead of your SSN. It's basically a number that is very much like a social security number, and it even has nine digits, just like an SSN.
However, it's a specifically devised number meant for all the US residents that aren't eligible for getting a social security number for whatever reason. It's your safest bet since it's issued by the IRS and it includes the identification details that the bureaus need.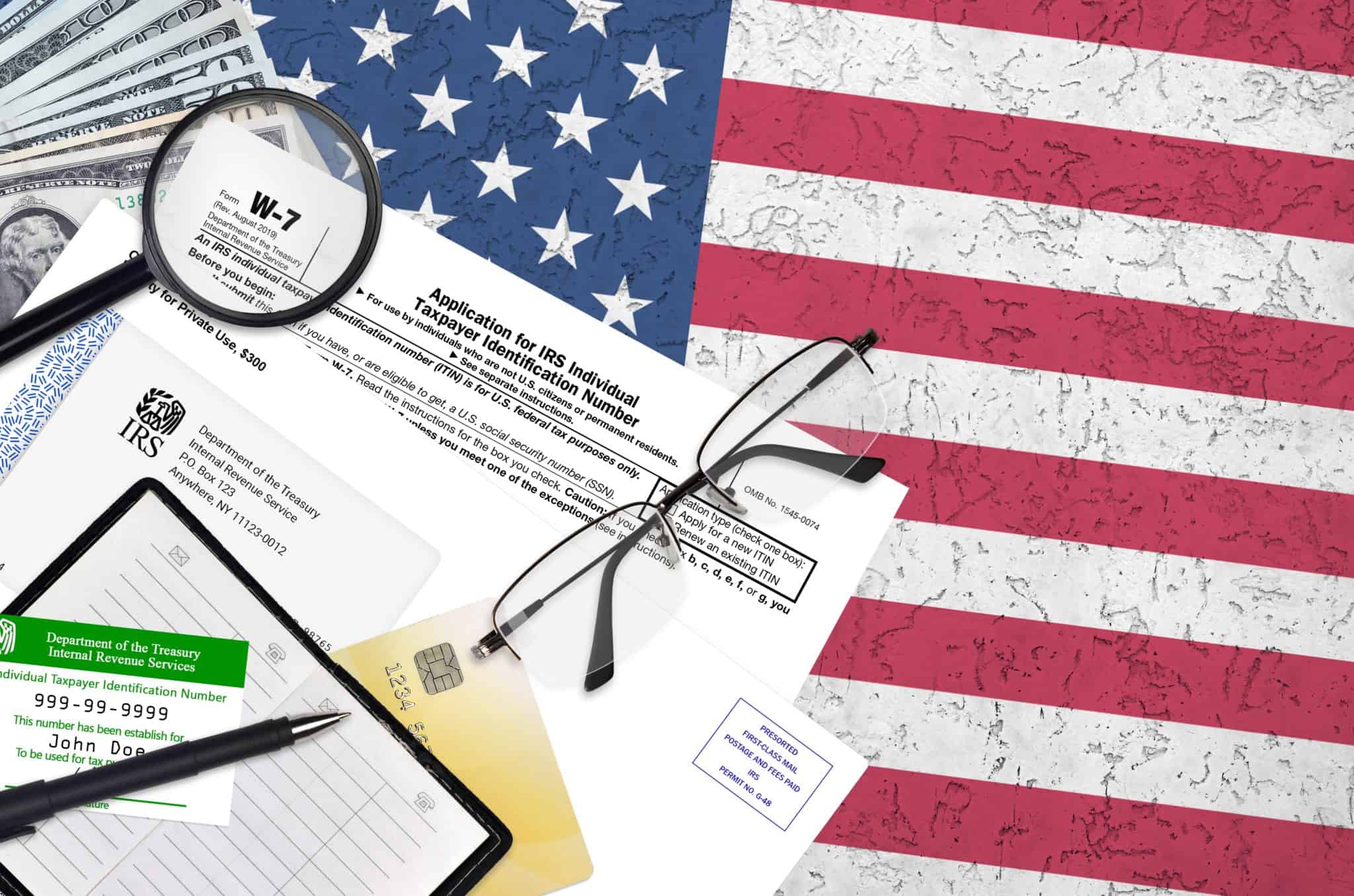 You can then easily request your credit report online by providing the listed personal information and your ITIN on a site of any major credit bureau. It's perhaps the best move to pull credit reports from all three bureaus with this method, so you can compare the listings and your rating and correct any unauthorized negative listings.
Use A FICO Calculator
Another way you can check your credit history and rating is through the FICO estimator or calculator. It's an official credit scoring model that most lenders use, and the major credit bureaus mostly rely on it for your credit rating.
You can find the official calculator of the Fair Isaac Corporation online, and it only takes filling out a few questions to receive your estimation. These might include the following:
Types of credit cards that you have

Types of current loans 

Any missed due dates for repayments

The date of your first loan application

Any delinquent accounts that you might have

Past due account balances

Bankruptcies or collections

Types of credit in your credit mix
By providing answers on these topics, you can get a free FICO score estimation without the need for SSN or ITIN numbers. However, you need to have in mind that some lenders will use VantageScore models for your rating.
It's a bit different from a FICO score, so having a good FICO score doesn't have to mean that you'll get approved for a loan if the lender uses another scoring model.
Check Your Score Through A Credit Card Issuer Or Bank
Another way you can check your credit score without a social security number is through credit card issuers. Many credit card companies offer a free credit check to customers, and you can qualify for a credit card even without an SSN.
You'll probably get the chance to ask for a credit score check before you get an approved credit card account since the issuer will check your score before the approval. The same goes for your bank account.
If you open a US bank account, you should be able to check your credit score through the bank for free. However, you need to be careful doing so, since not all the banks rely on the same scoring models. In most cases, you can learn about your FICO scores from financial institutions like banks or credit unions.
How To Build Up Your Credit Score Without An SSN?
If you are an international student living in the US without a previous credit history, don't give up hope on an auto loan or a personal loan just yet. While you might not have a social security number or previous credit history in the US, you can build it from scratch without an SSN.
Still, you need to build credit wisely, and we'll give you some starting tips! Once you build up your credit score, you can check it occasionally using the mentioned methods to keep everything in order.
1) Get A Secured Credit Card
While a credit card company might not give you an unsecured credit card without an SSN, you can possibly build up your credit even more with a secured credit card. It doesn't pose any threat to credit card companies since you have to make a deposit when opening an account.
Once you do so, the deposit amount becomes your credit limit, and you can just pay the minimum monthly payments on time to build your credit. Usually, after a year, the funds will be returned and you can even upgrade to an unsecured credit card.
Making those small monthly payments can greatly influence your payment history and give you the chance to boost your credit score without an SSN. 
2) Become An Authorized User
You can also build up your credit score without an SSN by being an authorized user on someone else's credit card. The owner of the credit account will sign you as an authorized user, and while the account isn't technically yours, the payments that you make will affect your payment history.
It's one of the best ways of building credit history through small payments, especially if you have no previous inputs in your US credit file.
3) Establish A History Of Timely Payments
Your credit report will benefit a ton if you take your financial obligations responsibly and always make timely payments. One way to boost your credit history without an SSN is by taking a loan.
It might not sound like the best move, but you'll need to give the bureaus a place to start recording your activities. Your credit history will be enriched by each payment that you make, so just make sure not to miss any due dates on your credit account.
Another way you can establish credit without an SSN is by paying utility bills on time. Your rental agreement payments, phone bills, and electricity bills all add up to a good credit score.
Final Thoughts
So, now you know about all the methods of taking a look at your credit history and rating without having a social security number. Of course, you have to be careful with the ways you approach establishing financial history if you are an international student without previous payment history in the US.
Hopefully, the tips mentioned in this guide will set you on the right track and you can keep asking for free annual credit report copies from the three bureaus to make sure everything is fine.
Frequently Asked Questions (FAQ):
Can you have a credit score without a SSN?
Your credit score isn't directly associated with a social security number - it's rather one way that the bureaus use to confirm your identity. Your credit rating consists of the items in your credit file that reflect on your credit report, while it might just be a bit harder to check your credit score if you don't have an SSN.
Can you check your credit score without SSN online?
Yes, you can check your credit score without a SSN online, and one way of doing it would be to fill out the FICO questionnaire and receive your estimated credit rating value based on the results of the calculator.
Is my ITIN number the same as my SSN?
Your ITIN number isn't the same as your social security number, and it can't replace it in any way. However, you can use it to check your credit score if you don't have a social security number since it's issued by the IRS and can serve the bureaus for identification purposes.
How can I build up my credit score without having an SSN?
Luckily, you can build up your credit even without a social security number. Getting approved for a secured credit card or being an authorized user of someone else's card might boost your score with timely payments. Also, if you pay all of your utility bills on time, it should boost your credit score.
Rory Ackerman
Hi, I'm Rory! I've worked in the banking industry for quite some time and wanted to help provide my expertise with all things credit related. In my spare time I like to play video games and collect sports cards.