Tips To Reduce The Hidden Costs Of Holiday Travel Expenses
By Brandon Godfirnon •  Updated: 11/12/21 •  16 min read
Now more than ever I think we all yearn for some semblance of normalcy. Hopefully for you that means going to see your loved ones again. With the way prices are skyrocketing everywhere it's important to try and reduce any extra holiday travel expenses that might creep up on you.
We all know how stressful travel can be without even thinking about the cost, so let's take a look at these tips to reduce those hidden costs of your holiday travel!
Depending on the size of your family and/or how you feel about travelling in these weird COVID times, you're most likely going to fall into one of two categories: car or plane. With that in mind, we'll start with some money saving tips for car travel, move on to saving on air fare and wrap it up with saving on your hotel stay, if needed.
Save Money When Travelling By Car
Every once in a while it's nice to get out and enjoy a nice road trip. What's not enjoyable is all the expenses that come with it. Here are some ways to make sure you have a smooth ride.
Best Travel Card
The Chase Sapphire Preferred card is the favorite travel card of Spendster.
5% points on travel booked through Chase
60,000 bonus points after $4000 spend in 3 months
Points can be used for flights or hotels or cashback
Save On Gas Prices
Obviously gas prices are (hopefully) the biggest expense you'll incur with your car during your trip. Luckily there are some ways to save at the pump. And they're pretty easy.
Gas Buddy
GasBuddy is a cashback style app that tracks Gas Stations and finds the best deal for you. They send you a card (that looks exactly like a credit/debit card) that is linked to your bank account and you use that at the gas pump to pay when you fill up. Make sure if you do this you still get the receipt (you can use it for Get Upside that I'll talk about in the next section.)
Note: the amount on the receipt will still be the full price, so don't fret, you'll see the updated price with the cashback in your app.
Honestly, I don't use this app. I'm very sketched out by linking anything to my bank account. I don't use debit cards. Especially with all you hear about skimmers. Maybe I'm just a boomer. Whatever, I'm fine with that.
There are two really cool things I like about GasBuddy though and that is Gas Price Heat Map which just shows you average prices around the country and the Trip Planner which can be helpful when you are planning out your trip.
I like the trip planner because you can actually put in your vehicle make/model and your origin and destination and it will show your routes and where you should stop for gas based on the best prices and your car's fuel economy.
For example, here is a hypothetical trip from Orlando, FL to Nashville, TN which is 1374 miles round trip, probably a fairly common distance if you're driving to see family.
So, just by following this trip guidance I could save $33.83 by just stopping at these gas stations, not even using the GasBuddy card…and not even accounting for hopefully being able to use the Get Upside option at these stops.
And, just so you can see, if you scroll down on the page it does break out the locations it wants you to stop at with their updated prices.
Note: I use midgrade 89 gas when I fill up so that's why my prices might look a little higher depending on when you read this.
Get Upside
Get Upside is a neat app that offers you cash back when you fill up by scanning your receipt. If you allow it to use GPS it will even alert you if you're at a gas station that has an offer available so you don't miss out.
Just scanning some in my current area right now I have several offers that will save me 16-18 cents a gallon.
Some people actually use this to double dip with GasBuddy. I hear the trick is you have to claim your offer with GasBuddy, use the card, get the receipt, then drive a mile away and then claim the offer in Get Upside and you'll be able to scan your receipt then.
As I mentioned before I'm not wild about the idea of linking the GasBuddy card to my bank account and instead I like to rely on a good old rewards credit card like I cover in the next section.
Cashback/Rewards Credit Card For Gas
The power of credit cards, if used responsibly, is that you can really earn some great rewards.
There is some debate on which is better…cash back or rewards points, and I understand…getting a nice cash back reward is cool, but I also feel like with some planning you can make rewards points stretch so much farther.
Best Travel Card
Chase Sapphire Preferred
5% points on travel booked through Chase
60,000 bonus points after $4000 spend in 3 months
Points can be used for flights or hotels or cashback
3% Gas Cashback
Amex Blue Preferred
3% cashback on gas and 6% on groceries
($0 first year then $95 fee)
$300 bonus after spending $3000 in the first 6 months
No Annual Fee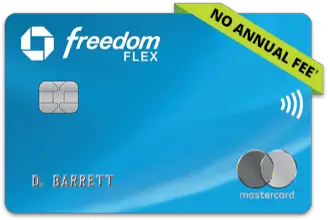 Chase Freedom Flex
5% cash back on gas during certain quarters
$200 bonus after spending $500 in first 3 months
No Annual Fee
I personally carry multiple cards and rotate them around to whatever gives me the best rewards for the use. I would also value a card that gave me 2% in rewards points on gas higher than a card that gives 3% cashback only on gas, but your mileage may vary (pun very much intended since we're talking about gas and travel.)
Other Things To Consider
Before your trip you should check over a few maintenance items to make sure your trip goes as smoothly as possible.
Do you need an oil change soon? Maybe you don't even remember the last time you got one done as I sometimes find myself wondering lol. Now would be a good time to get that done since you may be about to add a considerable amount of miles and you don't want to be running on old engine oil.
Check the air in your tires. Nothing can derail a trip faster than a flat or blown tire.
As you air the tires, which you can do at almost any gas station, give a visual look over of the tires themselves and make sure you still have decent tread and they aren't dry rotted or anything like that.
After that, check your fluid levels(best to do when the engine is cold.) Oil, antifreeze, washer fluid, power steering fluid, transmission fluid, etc, anything you can.
If you have some extra money and want to be prepared like a Boy Scout then I always recommend travelling with an emergency car kit that includes a portable air compressor that runs off a 12v cigarette lighter, I also like to carry a can of fix-a-flat and a battery jump pack in case you get a dead battery though the emergency kit at least includes some jumper cables.
Tips For Cheaper Air Fare
Airlines just love to nickel and dime you for everything these days. And good luck getting any sort of snack bigger than one of those nickels or dimes. :-/
So let's do what we can to save some extra bucks.
Using Rakuten Cashback For Booking
Rakuten is my absolute favorite cash back program and you should be using it all the time. Get the Chrome extension and you'll be alerted any time there is a deal available on a site you're on.
This is what it looked like when I went to Expedia.com
3.5% on a travel package for a family of 4 could wind up being a pretty good chunk of change.
Sometimes it will also alert you to when you could get the same deal at a better price somewhere else.
Check it out:
For real, I was browsing some LEGOs on Amazon and was looking at this set when Rakuten popped up an alert letting me know I could get this for $43.41 cheaper and all you have to do is click the purple button to go directly to the product page where you can save all that money.
They really make it so easy.
Click Here To Start Using Rakuten
Setting Up Kayak Price Alerts
Kayak is a booking site, much like Expedia, but the cool thing there is you can set up alerts on your flights to monitor any significant price changes allowing you to book at a better rate.
They have a super helpful article on how to set it up here.
While the article doesn't cover it, I'd set the alert amount to over the default 5% so you don't get bombarded with emails.
And, remember, disable the alert after you've made the booking or no longer want to be alerted.
Travel Rewards Credit Card To Cut Holiday Travel Expenses
For me, rewards card any day over a cashback. But I completely understand if maybe you don't travel much and just want some cash back.
However, the flexibility a rewards card gives you is unmatched, IMO.
I'm talking about either Chase Ultimate Rewards or Amex Membership Rewards, for the record. I'm not a huge fan of having say a Delta brand credit card because it locks you into that specific air line. Unless you love Delta or maybe live near a Delta hub…then by all means go for it!
Best Travel Card
The Chase Sapphire Preferred card is the favorite travel card of Spendster.
5% points on travel booked through Chase
60,000 bonus points after $4000 spend in 3 months
Points can be used for flights or hotels or cashback
Are You Flexible With Your Plans?
This may not apply to you, and that's fine, but if you have some flexibility, it could go a long way to saving you some money on your trip.
Try to fly midweek if possible, airfare is almost always cheaper in the middle of the week vs the weekends.
If possible, try to fly on Thanksgiving or Christmas day, you may be able to catch an early morning or late night flight on these days and save some big bucks. Travel is often super light on these days and getting through TSA is a breeze. And your plane might not even be close to full.
Reducing The Cost of Staying in a Hotel
If you're staying with family over the holidays then this won't apply to you but maybe you have quite a large family or just don't like your in-laws and want some space to yourself. No judgement. Anyway, it's important to think about these few expenses and how we can trim them.
Hotel With a Free Breakfast Option
Breakfast can wind up being a pretty expensive hidden cost especially if you have a larger family. Consider how much you spend if you ever go out to breakfast normally.
Now, consider that amount when you're booking your hotel room. Maybe you spend $25 on breakfast normally. If you pick a hotel that has free breakfast, but maybe costs $15 more a night than the next option you're still coming out $10 ahead overall.
This is just a simple example to get you thinking. That amount is going to be way more if you have kids with you.
Hampton Inn (a Hilton brand) is one of my favorite hotels for this very reason. Their hotels are clean for the most part, pretty affordable, and have a free breakfast buffet in the morning with pastries, self serve waffles, and usually eggs and bacon or sausage. And it's good food too!
So, take that into consideration when you're booking, the free breakfast can actually be worth quite a bit in savings.
Take Advantage of Cashback For Hotel Stays
Similar to booking a flight, make sure you are using Rakuten if booking on Expedia or Hotwire.
If you don't use it then you're simply leaving money on the table.
At the time of this writing, Expedia was offering 3.5% cashback which is $17.50 in free money if your average hotel stay is $500.
Hotwire was offering an awesome 5% cashback through Rakuten which would be $25 back on that same example above.
Compare Expedia vs Hotwire vs Booking Directly
Alright, just because you can get 3.5% back from Expedia doesn't mean it's the best deal for you. This is where you need to do a little comparison shopping.
I'd start by narrowing down your search of hotels to find a couple you like. See what the Expedia price winds up being.
Then maybe head on over to Hotels.com and check out what their pricing is looking like (usually no cashback from them though.)
Look at Hotwire too and see what they offer(5% cashback when this was written.)
Now go directly to the hotel's website and see what they offer.
These hotels have to pay a hefty fee to sites like Expedia, Hotwire or Hotels.com (I think around 15% if memory serves me) so chances are they may offer a better price to you if going direct.
Booking directly also sometimes adds benefits (maybe like free breakfast) or maybe you can get more points through their rewards program which may be enticing if you travel beyond once in a while.
Here's a quick example.
I searched Expedia for hotels in Orlando for Thanksgiving day. Came across my tried and true Hampton Inn for $114 a night. (Remember we'll get 3.5% cash back on this also.)
Now, I'm going to hop on over to Hilton's site and run the same search. Ah, Rakuten just alerted me that I can get 2.5% cashback from Hilton. Nice, off to a good start.
The same hotel is $111 booking directly with Hilton if you're part of their loyalty program. Which leads nicely into the next section.
Sign Up For The Hotel Loyalty Program
Sometimes just signing up for the hotel's rewards program will give you special perks. Like in the example above, it shaves a few dollars off the nightly rate.
From time to time it also means other bonuses like free snacks or drinks. Maybe an upgraded room. It all depends on the hotel, how booked they are, and what your status is within the loyalty program.
The other nice thing about joining these loyalty programs is you accumulate points for your stays. Eventually you'll get some free stays out of the deal.
Bonus Tip: Don't forget to ask for an upgrade when you check in. I've gotten so many cool upgrades just by asking that I wouldn't have gotten otherwise. And yes, most Hampton Inn's have some pretty nice suites. 😉
Hotel Credit Cards
Best Hotel Card
No Annual Fee
150,000 Honors points after spending $1000 in the first 3 months
50,000 addition points if you spend a total of $5000 in the first 6 months
You can stretch those bonuses into 4-5 nights at some hotels.
While I'm not a huge fan of hotel branded credit cards I do have the Hilton Honors American Express card (long story involving directions to Chinatown and a timeshare) but the cool thing about it is you can actually spend your way to Diamond Status.
Diamond Status used to have better perks (like free breakfast at any Hilton that they did away with in 2021 – BOOOO) but I am at least pretty much guaranteed a room upgrade.
Something that happens from time to time is a status match. So I might be able to get Hyatt to give me their equivalent to Diamond Status for a limited time. It doesn't seem like they're doing it at the moment which is understandable given the current times but still a fun little travel hack I've been able to pull off in the past.
Last Minute Deals
It's worth a shot to check last minute deal sites to see if there are any cheaper options.
Though, it tends to be a crapshoot and unless you have ultimate flexibility it's going to be hard to make this work.
Doesn't hurt to spend a minute looking though. Here are a couple you can try:
Also, as hotels try to fill up their unbooked rooms, they sometimes off load their space to Hotwire for cheap. The downside is you don't know which hotel it is until after you book, just the general location, star rating and amenities. There are a few ways to "likely guess" the hotel but that's a topic for another day.
When I visited NYC for the first time back in 2010 I used Hotwire and was able to score a stay at the Hilton on 42nd street for just $110 a night, which was a pretty good deal since other hotel rooms were running about $300 a night.
Other Ways To Reduce Holiday Travel Expenses
If you're going to be staying in a hotel, then think about bringing some food and drinks with you to cut down on having to buy from the hotel. If you're lucky enough to get a room with a kitchenette you may even be able to go to the store and do some cooking right in your room if you're really looking to trim that budget.
While most people don't want to be cooking on their vacation which is completely understandable, if you do go out to restaurants for meals then consider going at lunch and having one big meal. Lunch menus are usually much cheaper at even fine dining restaurants which could really add up if traveling with a large family.
If you're looking for things to do, Google museums and aquariums in the area and see if they offer any free admission or discount days or maybe even pay what you can type days. You can still have a neat little experience without hammering the wallet.
Final Thoughts
Even though it may not seem like much, some of these expenses can add up really quickly and before you know it you've spent hundreds of dollars more than you expected.
Plan out exactly where you're going to stay and how you're going to get there and then utilize the sections above to trim some of those holiday travel expenses.
Don't forget to take advantage of the cash back offers at the very least and utilizing a credit card (responsibly) is highly recommended!
Above all else, I wish you a safe and happy holiday travel experience and I hope you enjoy the time you spend with family!
Brandon Godfirnon
Brandon is the founder of Spendster. Whenever possible he likes to contribute articles about credit cards, travel hacking and general financial education. He has an awesome wife and spoiled dog.