What Business Credit Card Gives The Highest Limit?
By Bruce Boswell •  Updated: 12/14/21 •  6 min read
Business credit cards are possibly the most important tool in a small business's arsenal. Getting the right business card and using it wisely can be an absolute gold mine for you and your business. 
But before we get a business credit card, we might want to know which lender provides the highest limit – so that's what we'll examine today with this handy guide!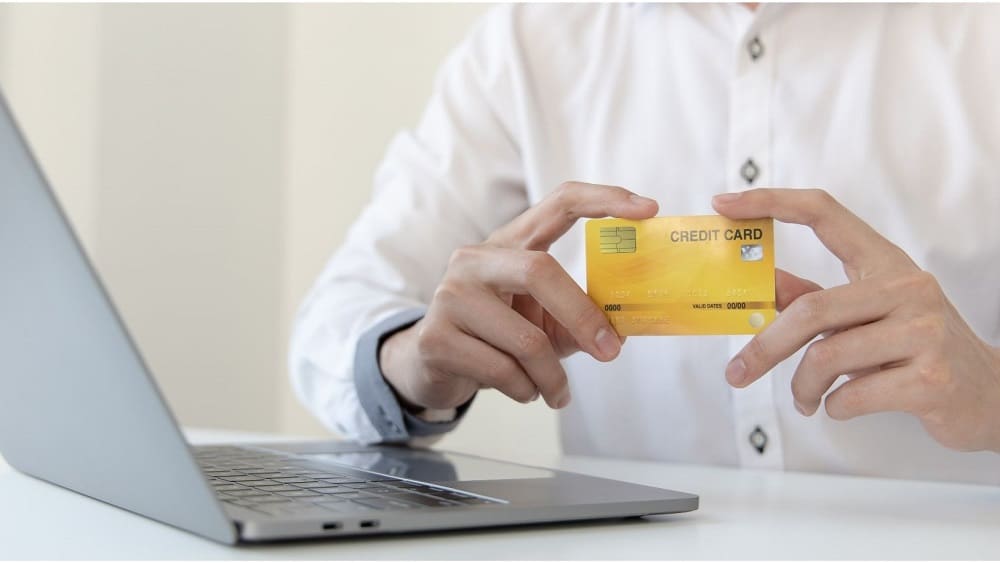 Overview 
Lenders do not have to advertise their credit limit, so finding a credit card with the highest limit is pretty tricky. It's better to look at what the credit card gives you overall and what the minimum credit limit is. 
American Express: Blue Business Plus Credit Card 
This credit card has a great freedom aspect to it. It gives you the power to go further. You can spend past your credit limit without any penalties, assuming you pay the minimum payment and anything else you've accrued past your limit. 
It offers no annual fee and two membership rewards points per buck spent on the initial $50,000 in any purchases annually and then one point per buck beyond. It has a 0% introductory APR for one year from the day you open the account for purchases, which hikes to around 14% after this. 
The Basics Of The Card
Free cards for employees (also earning rewards)

15k membership rewards points

Points for purchases 

0% APR for 12 months 

Credit limit negotiable 
Ink Business Preferred Credit Card 
The Ink Business Preferred credit card offers the customer a huge sign up offer and compliments this with extra business rewards for certain spending areas. If you use your business reward points for travel (which is booked through Chase), you can get 25% more or you can decide to use the hotel or other travel partners. 
On the first $150,000 spent by the business on travel and other specific areas of spending, you'll earn 3 points on the dollar and then 1 point per dollar spent thereafter. The credit card is protected with fraud watch and real-time monitoring of fraudulent activity – you'll get notifications and contact if the card is being used unusually. 
The business (and you) will not be held responsible for fraudulent activity on the card with its zero liability factor. What's more – with its purchase protection, your purchases will be protected for 120 days for theft and damage. This is up to a $10,000 claim and $50,000 per business account. 
The Basics Of The Card 
$5,000 minimum credit limit 

Annual fee of $95

15-20% APR 

Huge bonuses for travel

Transferable points for rewards

Zero liability 

Purchase protection 
American Express: The Business Platinum Credit Card 
American Express offers here a high limit business credit card with no spending limit – perfect for a business that thinks the sky's the limit. For many charges, you can carry the balance over – but not all of them. 
If your business is travel heavy – this is a great card to own. It offers 5 points to the dollar on hotels and flights if they're paid for through amextravel.com. You'll also benefit from $200 per year off the costs of your flights and the potential for 35% added membership points, if you use the Membership pay with points. Additionally, why not benefit from lounge access at the airport through Amex's Global Collection. 
It isn't cheap to have these perks though, unfortunately with a $595-695 fee payable per year. 
The Basics Of The Card 
5 points on the dollar for hotels and flights booked with AmexTravel

50% added membership points as a bonus (with a maximum of up to $2,000,000 in business purchases each year 

If you spend $15,000 in the first 3 months of obtaining your card, you get 120,000 membership points

Get an airline bonus of 35% and up to 500,000 bonus points annually for travel booked through AmexTravel 

$200 credit per year for the costs of your flights 

$400 in statement credits every year 
Capital One: Spark Cash Plus 
This card is the ideal choice for businesses with expenses that don't necessarily fall into the usual areas of bonuses for other business credit cards (normally travel or hotels). 
Instead, you'll get a reward rate that remains high on each purchase that continues as limitless. You'll need to remember though, it's vital to pay off any debts each month as you cannot roll over a balance. 
Even with its annual fee, if you spend more than $7,500 in a year – the rewards cover the fee.
The Basics Of The Card 
Get a signing bonus of $1,000 and $500 for the first 3 months of purchases and $500 of the first 6 months 

You'll get an annual bonus of an extra $200 if you spend at least $200,000 

Get a 2% unlimited continuous cash back reward for each purchase, regardless of what category of item you're buying 

0% APR as you must pay in full per month

$0 in foreign transactions

No expiry of rewards

No limit on spending 
Visa: First National Bank Business Edition 
If you've got the funds to start with, you can get a credit limit of $100,000 with the FNB's business edition secured card. Of course, the amount you choose will be subject to your ability to meet repayments, along with the initial cash injection you have. 
The Basics Of The Card
A requestable credit limit when you apply, in a multiple of $50 up to $100,000

Interest can be earned on the initial deposit paid 

20% APR variable interest rate

$39 annual fee 

All types of credit accepted, subject to approval
The Important Things To Remember 
Not all lenders will provide their credit limit and very few will state their minimum credit limit offered. When looking for a business credit card, it's better to compare the credit card bonuses, rewards and benefits that might suit your business (such as travel and hotels). 
It's always worth speaking with a financial advisor before making large financial business decisions. 
If you want to know more about credit cards and businesses, don't miss our information on Are Credit Card Fees Tax Deductible for Businesses.
Bruce Boswell
Bruce Boswell enjoys researching and writing about all things related to investing and saving money. Whenever he has a chance, Bruce loves travelling all around the world with his wife and trying new foods.