Buy Now Pay Later Amazon – How Does It Work?
By Rory Ackerman •  Updated: 09/14/22 •  7 min read
Amazon has been a leading e-commerce site for years, and almost every US citizen has made at least one purchase on the site. It's no surprise that the online retailer giant made plans to create an easier form of purchase for its customers.
Buy now pay later Amazon allows you to get exactly what you want right now but also lets you spread the installment payments out in smaller amounts over several months!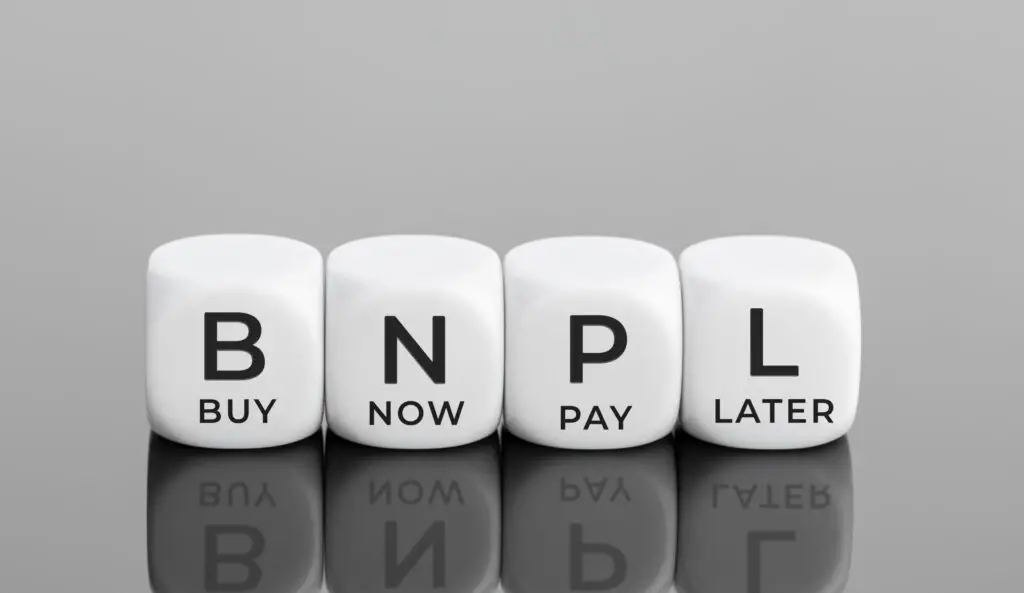 Doesn't that sound awesome? Great! This guide will give you all the info on how Amazon BNPL works, a payment schedule range and how it could affect your credit score.
Key Takeaways
Amazon now lets US consumers make monthly payments for products over $50

Payments plans are processed via Affirm, and consumers are expected to make timely payments via the Affirm app

Only consumers that have had an Amazon account for at least one year qualify

History of Amazon purchases is needed to use the monthly payment plan

No hard credit inquiry will be conducted by either Amazon or Affirm
How Do Amazon Monthly Payments Work?
To offer this great BNPL service to its customers, Amazon teamed up with Affirm, which is one of the leading monthly payment companies. This option will allow all consumers with Amazon accounts to buy products with a minimum purchase amount of $50.
The best thing is – you only make the initial payment at first, and the rest of the product is funded through monthly installments. What's more, you'll be paying for the first installment once the product ships, and not before it like with other e-commerce sites.
Amazon, therefore, offers a dose of flexibility with these purchases, and the only thing you shouldn't do is miss a payment. 
Qualifying For Amazon Monthly Payment Method
Amazon's new BNPL program might sound too good to be true since you'll often be offered payment plans with 0% interest. However, some conditions have to be met to qualify for this type of payment, so let's take a look at these:
You have to be registered on Amazon for at least one year
You need to have a valid credit card attached to the account
You need to have made some purchases via Amazon in the past
You can't buy a similar product from the same line until you pay off the debt
So, the first thing you should know about these conditions is that debit cards won't contribute towards granting you the monthly payment plan. It needs to be a true credit card on file.
On the other hand, you also need to have made previous purchases on Amazon to get approved.
It isn't specified how much money you need to have spent to qualify, it's just important that you are not using the BNPL service for your first purchase on the site. 
Finally, the service won't let you take another payment plan for buying an item from the same product line.
For instance, if you already took a plan for buying a tablet, you won't be able to buy another tablet via Amazon BNPL until you pay completely for the first product.
About Affirm Payment Plans
One of the best things about Amazon's BNPL service is that there are no hidden fees for using the service. Also, unlike other BNPL services, you won't have to pay upfront, and the first installment is due on the shipment date.
Your down payment will most of the time be 20% of your total payment amount, and the rest will be funded through 4 more equal installments, resulting in a total of 5. However, it all depends on the exact plan offered.
Once you select Affirm as your Amazon payment method on checkout, you'll be offered a payment plan. These range from 3 to 48 monthly payments, which is an exquisite offer if you are buying expensive products.
Just note that you won't be able to make any more Amazon purchases in the same product line, so if you plan on funding two similar items this way, make sure to choose a plan accordingly. Here's how Amazon's BNPL repayment plans look with Affirm when considered through a product cost range:
From 3 to 6 months on products worth $50 or more

12 months for products worth $100 or more

18 months for products worth $250 or more

24 months for products worth $500 or more

36 months for products worth $1000 or more

48 months for products worth $1500 or more
Credit Checks And Fees
While Amazon and Affirm won't charge interest for lower amounts of payments, you might end up paying some fees for longer and more expensive plans. Once you select Affirm as a payment method, you'll be able to see the plans and fees.
Before that, Affirm will conduct a soft credit check to test your eligibility, and it won't affect your credit score. Once the check is done, you'll be offered a plan with an APR being 0% for 3-month payments.
However, longer payments might come with an APR from 10% to 36%, so it's something to keep an eye on. If you have good payment history on your Amazon account, and Affirm's soft check turns out to be fine, you can expect a lower rate.
It's also worth mentioning that there are no late fees, but Amazon holds the right to suspend your account in case you are late on a payment. 
Also, it might reflect on your credit report in the form of a late payment, so make sure to choose a plan that matches your financial capabilities.
How Does Amazon's BNPL Reflect Your Credit Score?
Unlike other BNPL apps, Amazon's monthly payments won't affect your credit score. At least, they won't affect it directly.
So, if you pay the balance on time, it will show up on your credit report as a timely payment. If you miss a payment, you won't be charged a fee, but Amazon could ban your account, and you might end up receiving a missed payment listing on your report.
Because of this, think of Amazon's BNPL service as any other loan you have to repay on time. The payments will certainly show up on your report, so make sure that the full amount is paid before the deadline for the final installment.
Step-By-Step On Using Amazon BNPL
Before you buy anything over Amazon's monthly payment service, make sure to download an Affirm app. You'll be handling payments directly via the app, and you can even set notifications to remind you of the due dates.
Once that is settled, here are some easy steps to follow:
The first thing to do is select your preferred product to use the BNPL option on. You'll see the total cost and if you have a purchase history with Amazon, you should qualify for monthly payments

Proceed to Checkout – Next, change the payment method associated with your Amazon account, and you'll see the monthly payments option from Affirm.

Choose "Pay over time with Affirm" – As you select this option, you'll be offered payment plans from 3 to 48 months depending on the purchase cost.

Now click "Continue to application" and you'll have to complete the signup process with Affirm.

Once approved, the final step is to pick your plan among the offered monthly payments and use Affirm app to manage installments. After the final payment has been made, you'll be able to purchase an item from the same product line again if you so choose.
Final Thoughts
Ultimately, the new buy now pay later Amazon payment is a great option for all the consumers that wish to make the most out of the platform. Especially when buying home appliances and tech, this solution is a perfect choice.
You'll be paying for the first installment on the shipment date, and the rest through monthly payments according to the plan. So, the only thing left is to make a budget that suits you and visit Amazon for some shopping!
Frequently Asked Questions (FAQ):
How do Amazon BNPL payments work?
Amazon's buy now pay later option is processed via Affirm, so you can use it to manage monthly payments on any product worth $50 or more. Payments are spread over a period from 3 to 48 months, with interest rates being 0% APR for the shortest plan.
No, there are no hidden fees or even charges for being late. You only risk having your Amazon account suspended, so make sure to make timely payments.
Does Amazon report to credit bureaus?
Amazon doesn't report to credit bureaus, however Affirm will if you are late. So, make sure to make timely payments to avoid late ones from affecting your credit history.
How are Amazon monthly payments managed?
You'll be paying for the first installment on the shipment date, and the remaining balance will be paid for according to the plan you choose via Affirm. You can avoid interest charges for lower-valued purchases by picking a 3-month plan.
Rory Ackerman
Hi, I'm Rory! I've worked in the banking industry for quite some time and wanted to help provide my expertise with all things credit related. In my spare time I like to play video games and collect sports cards.