Is AliExpress Safe To Use Credit Card?
By Bruce Boswell •  Updated: 11/26/21 •  6 min read
How To Tell When A Website Isn't Safe To Use A Credit Card On? 
When shopping online, most of us are used to being able to do so safely. But what happens if one day you wake up to a call from your bank saying there has been suspicious activity on your card? 
Well, the sad news is not every website is safe to use your credit card on. Today, we are going to talk about whether you should be using your credit card on AliExpress.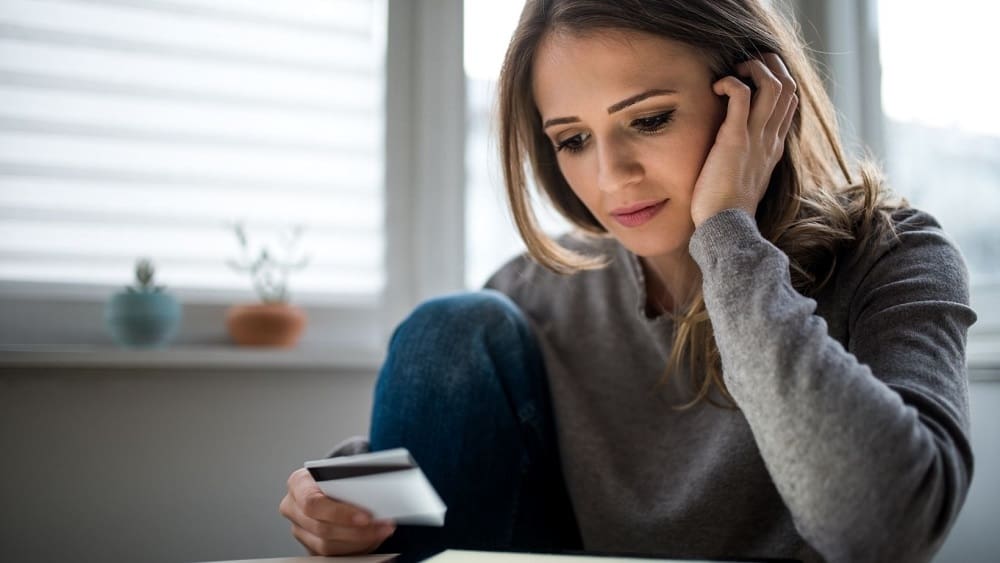 If you spend any time researching the website AliExpress, you will come across a large group of people complaining that their credit card details have been stolen after they used it. 
This understandably will make anyone nervous to use the website. When we looked further into these complaints, it appeared to us that many of the comments were over 3 years old. 
So, have things changed on AliExpress over the last few years? Do you need to worry about using your credit card on the site? Are there alternatives if you would rather not use your credit card? And how can you tell if a website is not safe to use your credit card on? 
What is AliExpress? 
AliExpress is a Chinese dropshipping website, similar to Wish. 
The site allows sellers to put items up for sale and then sell them to customers without ever physically having the stock themselves. 
One of the problems with sites like AliExpress is that the product pictures are very rarely accurate. But it is a good place to buy mass produced items before they arrive in America and their price gets drastically marked up. 
Is It Safe To Use Your Credit Card On AliExpress? 
In the past, AliExpress has not been a safe place to use a credit card. However, over the last few years, this has changed. 
As American users have started to use the website, the owners of the company have been forced to put more security measures in to stop themselves from getting in trouble with the US government. 
They now have a state-of-the-art security system that is in line with the one Amazon has to offer. You will just need to make sure you are shopping on the real AliExpress and not a fake version of the website created by scammers. 
Alternatives To Using A Credit Card Online 
If you still find yourself too worried to use your credit card on AliExpress then there is an alternative that you can use. 
You Can Use Paypal 
What is Paypal? Paypal is an online payment service that allows you to pay for items online without having to give your credit card details to the website.
It was originally developed to help prevent online credit card fraud, to make sending money online easier, and to make it easier to buy items in a different currency. 
There Are Two Major Benefits Of Using Paypal
Firstly, they have an incredibly high-tech security system. Your details are more protected by Paypal than they are anywhere else (except for maybe your bank). 
Secondly, you can use Paypal to pay for things, but there is no money sitting in your Paypal account. This means that if your account was hacked (which is very unlikely) they would not be able to spend any of your money because it is not stored in your Paypal account. 
How To Tell If A Website Is Not Credit Card Safe 
There are 5 things that you can do to ensure that a website is reliable. If the website does not pass all 5 of these tests then you should consider buying elsewhere or using a system like Paypal to protect your credit card. 
#1 – Does The Website Have A Privacy Statement
Any good website will have a privacy statement on its website. You will be able to find it by scrolling down to the bottom of the website. 
When you have found the privacy statement, you should read it carefully. If it is full of mistakes, not talking about the company you are trying to shop with, or just doesn't exist then we would avoid using the website. 
Be careful to check that it has not been copied from another website. You can check this by copying the text into Google. If another website comes up when you do this, it has been copied. 
#2 – Find An Address, Phone Number, And Email Address 
If the site is legitimate then all three of these pieces of information should be readily available on the site. 
You should copy the address into Google to check that the location is real and that it is related to the company you are trying to shop with (and not just copied from another shop's website). 
#3 – Make Sure The Website Offers Multiple Forms Of Payment 
If the website only offers the ability to pay with a card then you should stay away. Most payment providers will offer Paypal payments and card payments for the same price. 
If the site does not offer both then it may just be set up to steal card details or to scam people out of money. 
If the website lists their payment provider then you should look them up to make sure that they are real. 
#4 – See how The Website Is Rated On TrustPilot And Other Review Sites 
If you are still unsure about a website then you should look at its score on TrustPilot or Google Reviews. These websites will allow you to get a good idea of how legitimate a website is. 
Both have a reputation to uphold, so they make sure the reviews on their websites are legitimate and they are careful to point out frauds. 
#5 – If The Deals Are Too Good To Be True, Walk Away 
If you see a website offering "real" Doc Matins for $20 or a Playstation 5 when they are out of stock everywhere else… walk away, they are definitely scams. If they are not designed to steal your details they may be designed to steal your money. 
Worried about security? Read this on how to protect yourself from credit card skimming.
Bruce Boswell
Bruce Boswell enjoys researching and writing about all things related to investing and saving money. Whenever he has a chance, Bruce loves travelling all around the world with his wife and trying new foods.